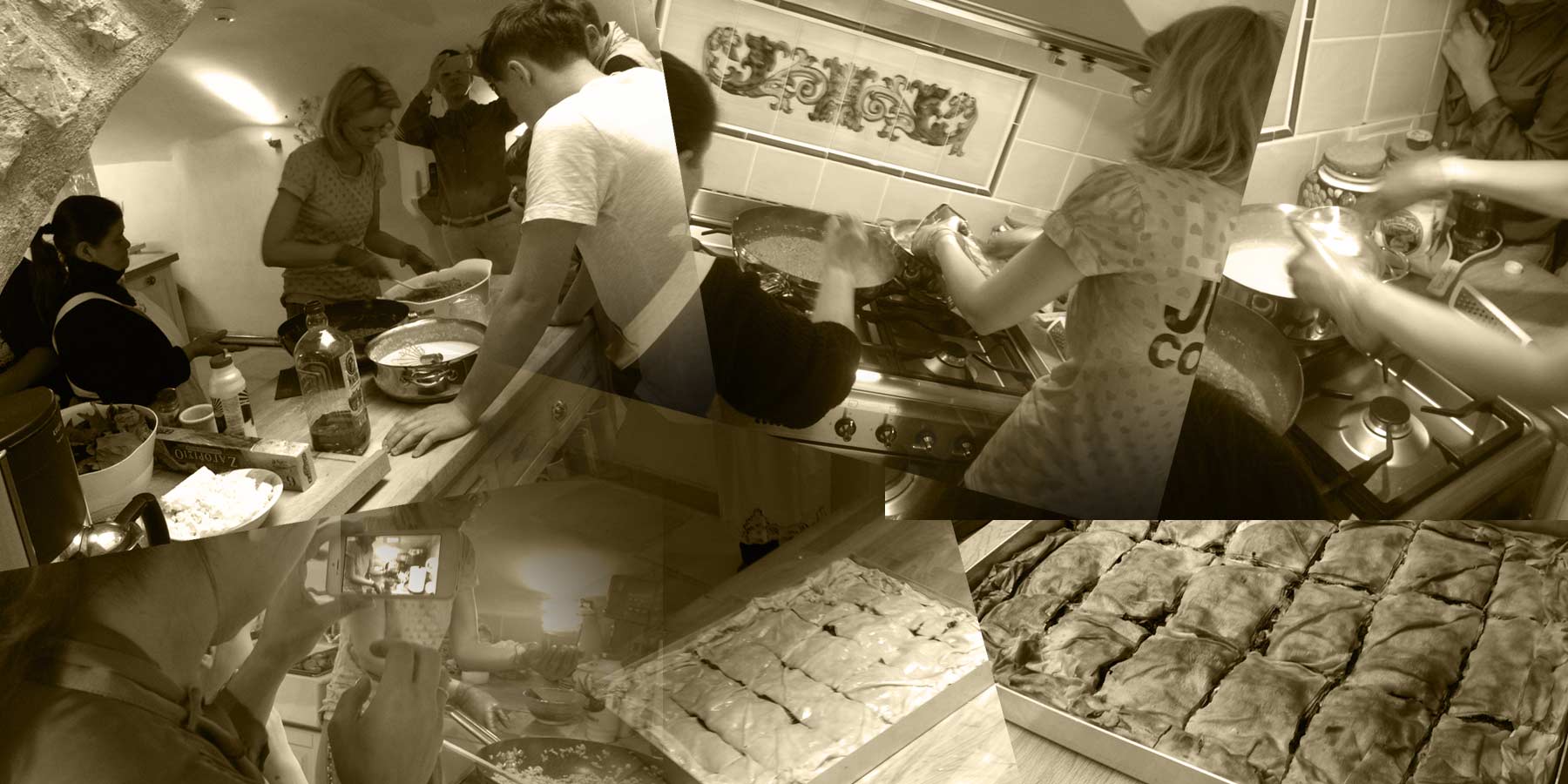 At VILLA VAGER, we make it our number one priority to portray your stay with a plethora of experiences! One of those is to learn to prepare mouthwatering Greek recipes and impress yourselves and your friends upon your return home.
During your stay, join us for one or a series of cooking lessons on the preparation of Greek recipes and enjoy your very own creations of authentic Greek cuisine. Broaden your gastronomic horizons and discover the top secrets of one of the most known cuisines in the world which is highly appreciated for its dietary values and its inspirational character!
The chef of VILLA VAGER will initiate you to learning how to cook like a Greek by sharing his most cherished tips and in using only the best ingredients of Peloponnese . Each lesson will have a duration of 2.5
Join us in the kitchen and see, smell & taste what will be served as for your dinner. With our chef, you will learn how to make refreshing "tzatziki", a true "Greek salad", the famous "mousaka", rice pouting and, of course, Greek coffee.
Get the Greek Peloponnese recipes , enjoy specialties with local wine and impress your friends at home.
After your special meal you will be handed with your cooking seminar certificate too!
>
>
CONTACT US
LEVIDI - ARKADIA
ZIP CODE 220 02
NIKOLAOS & MARINA VAGER
HOTEL
TEL: +30.27960-22073
FAX: +30 27960-22062
E-MAIL:
info@villavager.gr
MHTE:1246Κ060Α0316401